Parrot Head Rendezvous
Parrot Head Nation comes to Panama City Beach every year for this celebration of Trop Rock Music and Fun! More than 13 national Trop Rock music acts will perform. Come be a judge in the Boat Drink Contest or the Jello Shot Contest! Wear your craziest hat! Bring your cooler, your chair, and sit on the beach with 500 of your closest friends!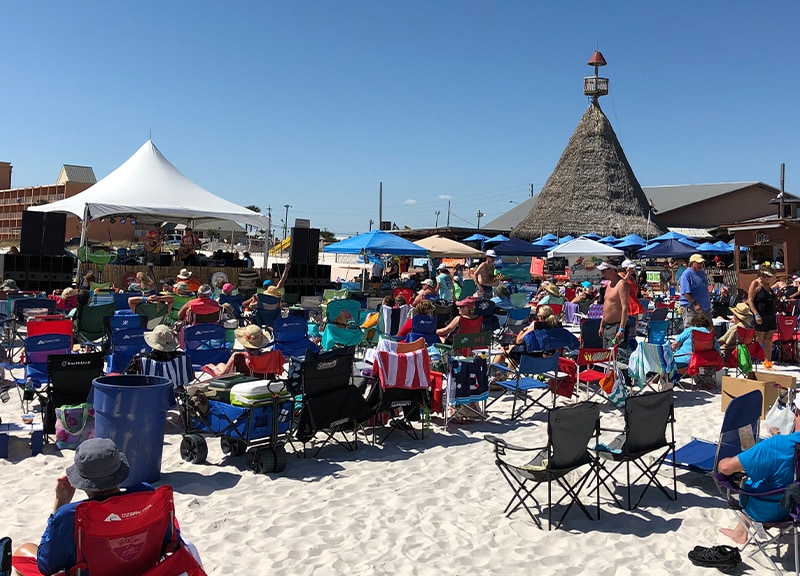 Book a room walking distance to Sharky's, the event site for Parrot Head Rendezvous. Seahaven also offers FREE parking for trailers and FREE parking for trailer and Kids Eat Free at Sharky's when you stay at a Seahaven Beach Resort property!